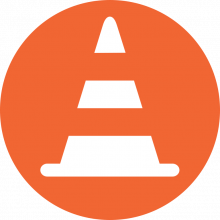 Update 21h15 :
Good evening,
the majority of the services are operational again :
- storage access and command line access to the  compute cluster
- web services : Galaxy , Rstudio, Rshiny , Easy16s

However, the sudden power outage had an impact on some equipment that does not restart or still has system errors:
- Calculation nodes n100, n103, n48
- PVE2 virtualisation Server

As the latter is stopped, the following web applications are unavailable until resolution:
- http://genoscapist.migale.inrae.fr
- http://fpeb.migale.inrae.fr/  

The jobs in progress on the cluster at the time of the shutdown have obviously been stopped. We will contact users early next week.

Please let us know if you have encounter any errors.

Have a nice WE 
##########
A fire in the dataCenter where all our infrastructure is hosted (except this web site) is causing an unscheduled interruption.
We have no details for the moment and will keep you informed as soon as possible, via the user-migale mailing list, our twitter account and an update on this post.
Update 11:45 :  The fire did not affect our machines. We are waiting for news regarding delay for service return.
Update 17h30: We now have access to the network and our servers. Main storage is up and seems Ok. We are now progressively restarting all the services. Thank your for your  understanding.