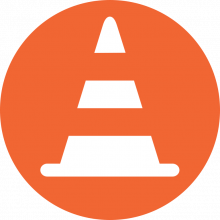 Access to the Migale bioinformatics facility will be unavailable from September 29th to October 1st 2020.

Expected duration of interruption
Start: 29/09/2020 10am
End (estimation) : 01/10/2020 2pm


Users affected by the incident
All users of the facility (Migale, Cluster...).
Web access to the tools (Blast, Databases, Galaxy, Proteore, Florilege,...).

Cause

This stop, which is beyond our control, is caused by the annual maintenance operations of the INRAE Data Center, which hosts the infrastructure of the MIGALE platform.
"As every year, the CEA, our partner for the INRAE Ile de France Datacenter, will carry out from Tuesday, September 29th  at 12:00AM  until Thursday, October 1st 2020  in the late morning, the annual technical review and regulatory tests of the technical installations, which aim to maintain the quality of the service provided to us. »
 
All the calculations will have to be stopped on Tuesday, September​ 29 at 10am.
We are organizing  a resumption of service as soon as we have our machines back in operation on Thursday, October 1st.



Thank you for your understanding