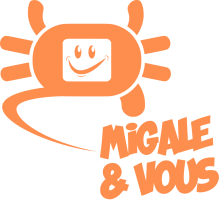 Chers et chères collègues,
L'équipe Migale a le plaisir de vous proposer de nouvelles rencontres en ligne pour échanger autour des activités de la plateforme. Ces rencontres régulières sont destinées aux utilisateurs de la plateforme intéressés pour (re-)découvrir ou discuter autour des offres de service de la plateforme.
Pour cette première édition, nous préparons un focus sur la thématique "Text mining" et un espace de discussion "Posez-nous vos questions". Ce sera l'occasion de redécouvrir les offres de service de Migale notamment sur le Text mining, mais aussi de poser des questions et partager des retours d'expérience.
Migalez-vous le jeudi 5 octobre de 14h à 15h30 via ce lien https://inrae-fr.zoom.us/j/4535706040 !
Programme :
Les offres de la plateforme Migale

Text-mining 

Posez-nous vos questions
----
Dear colleagues,
The Migale team is pleased to offer you new online meetings to discuss the platform's activities. These regular meetings are aimed at platform users interested in (re-)discovering or discussing the platform's service offerings.
For this first edition, we are preparing a focus on "Text mining" and a "Ask us your questions" discussion area. This will be an opportunity to rediscover Migale's service offerings, particularly in the field of text mining, as well as to ask questions and share feedback.
Migale yourself on Thursday, October 5 from 2 to 3:30 pm via this link https://inrae-fr.zoom.us/j/4535706040!
Program :
Migale platform offerings

Text-mining 

Ask your questions